No results were found for the filter!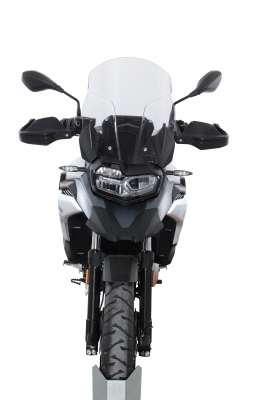 F 750 GS - Touring windshield "T" 2018-
The two-cylinder F750GS responds to the throttle with fine procession in every riding mode. The balanced suspension and great braking make for an enjoyable ride on the F750GS, even on longer trips. The MRA type T touring screen adds not...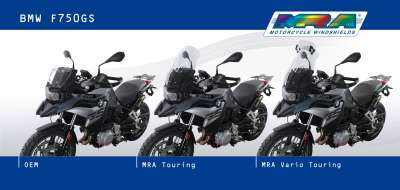 F 750 GS - Variotouringscreen "VT" 2018-
Raising the spoiler brings the type VT Vario touring screen to its full length of 47 cm. This screen's special feature is its spoiler that adjusts to seven positions, practically eliminating wind noise while controlling the air flow. At...