No results were found for the filter!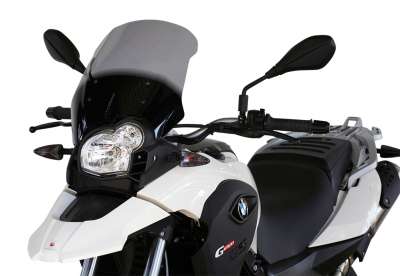 G 650 GS - Touring windshield "T" 2011-
The Touring Screen has a similar shaped base as your bike´s standard screen but, typically, is longer and taller. Its extra length and height is created by an upwardly sloping rear section over its entire width, designed to deflect wind...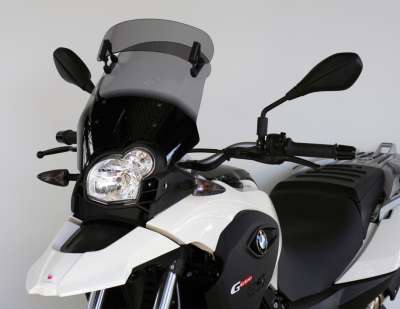 G 650 GS - Variotouringscreen "VT" 2011-
This advanced design of Touring screen has a uniquely mounted spoiler at its rear edge which, without the use of tools, can easily be adjusted into one of seven positions to suit your (and your passenger´s) needs. Positioned on the top...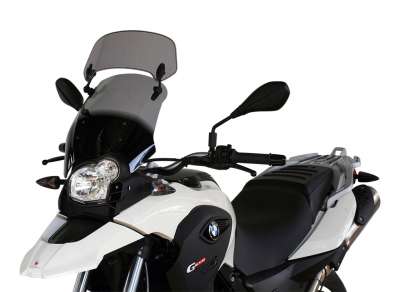 G 650 GS - X-Creen-Touring "XCT" 2011-
The X-creen windshield consists of a basic windshield and the adjustable X-creen spoiler. The scope of delivery includes two joint versions: single hinged joint "S" and double hinged joint "D" that can optionally be mounted. We recommend...