No results were found for the filter!

X-CREEN TOURING AUFSATZ - X-creen-touring-part "XCTA" all...
The X-Creen is our new product. It's an adjustable spoiler (available as a transparent or tinted model), which can be mounted on an existing windshield. Dill a hole in the base windshield, in order to fix it. It is also possible to clamp...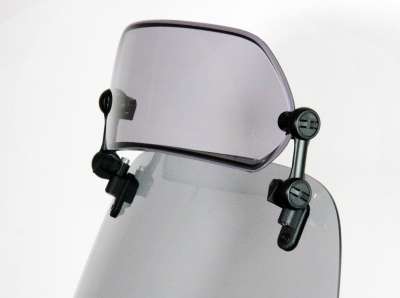 X-CREEN-SPORT AUFSATZ - X-creen-sport-part "XCSA" all years
X-creen Sport is an accessory windshield spoiler that can be adjusted to almost any desired position. Using its double jointed mounting, the small spoiler (size 260mm x 100mm) can be adjusted for both angle and distance from the screen...