No results were found for the filter!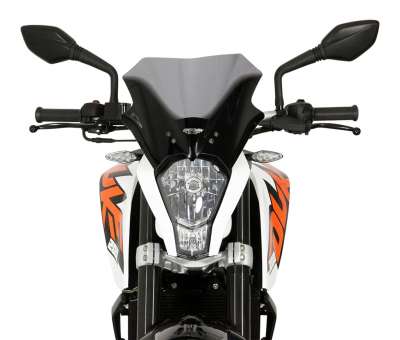 DUKE 125 / 200 / 250 / 390 - Racing windscreen "R" -2016
This type of screen was originally developed by MRA for competition and is used today by many high-level racers including works MotoGP teams. The lower part of the Racing Screen corresponds to the original profile, but with a...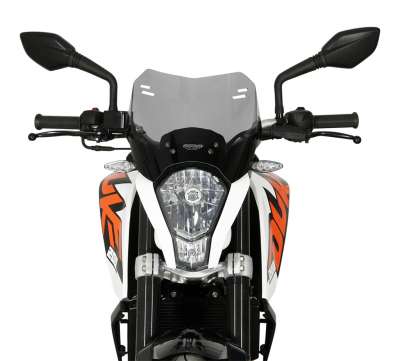 DUKE 125 / 200 / 250 / 390 - Spoiler windshield "S" -2016
This type of screen matches the original around its base and, typically, is also similar in length, but the addition of a small spoiler section at its upper rear edge is normally slightly taller than standard.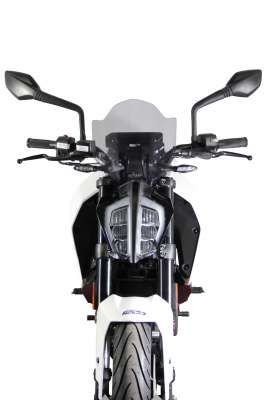 DUKE 125 / 390 - Sport-Screen "NSPM" 2017-
KTM itself has dubbed the Duke The Corner Rocket. Weighing in at less than 150 kg, this corner rocket will put a smile of elation onto any beginner or experienced biker's face as it shoots through the tightest of corners. At 30 cm length...